In today's article we will talk more about experience, because as we all know:
The only source of knowledge is experience.
The experience, which we would like to share with you, refers to our road to start CayenneApps. That road - to be honest - was quite long and had couple of unexpected turns and pit stops, but at the end we think it was required journey to find the right track.
Some time ago we felt a special urgency to start something new on our own, what would give us excitement, motivation and possibility of making decisions. This urgency has showed up during our work for different companies, where we have discovered  small influence on the final result and long time needed to come up with a solution.
So as we discovered our need,  we started to look for something that would use our skills in the field of software development, user experience and knowledge of different areas of business. Finally, we came up with first idea: Club.me.
Club.me
The idea of club.me was pretty simple as we thought at the beginning.
At that moment, we suffered from lack of service that would offer suggestion in which club in our city, we might find party which best fits our music taste. We thought that we would definitely use portal, that would take our playlist from last.fm website, compare it with available clubs and suggest the best place to go. We swung into action, even though we did not have any plan. But of course he had a lot of ideas how our service should look like.
After couple of weeks of brainstorming meetings, prototyping and even developing, the timid questions started to come to us: how are we going to convince clubs to be our users? Actually we still do not have an idea how to do it.
As a proof of our long engagement to the idea of club.me please look at the screenshots below. These were two different clickable versions of interfaces (yes, we even had time to prepare two versions).
Beside working on our new "excellent product" we begun to look for ways to validate if our idea is not a bit overwhelming for us?
From this perspective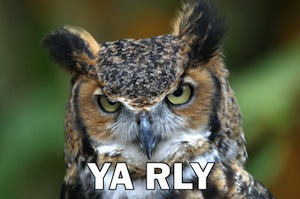 we might ask: really, only a bit overwhelming?!  At that time, we had a little experience in making this kind of websites and a lot of faith and passion to go further towards dreamed service.
We felt that something is wrong, so we wisely looked for help in literature. We started to read books, which gave us a good deal to think about, inspired us and we are still challenged by them. The books, which we have read include:
 

"Lean startup"

by Eric Ries (we are continuously infected by the never-ending anxiety of hovering between 'persevere' and 'pivot'),

"Running Lean"

 by Ash Maurya (changed absolutely our thinking about interactions with users and validated learning),
…and a bit later

"Rework"

by Jason Fried (convinced us that working and creating your own company at the same time is possible and this company does not have to be as large as Facebook to be successful)
So after reading "Lean startup"  we decided to do small pivot - "structured course correction designed to test a new fundamental hypothesis about the product, strategy, and engine of growth". 
At that time, we do not have an idea of: how to convince clubs to join website which do not have users and how to convince users to join website which do not have clubs. All we had to do was eliminating this necessity and then problem would be solved. Again: entrepreneur best friend  - wishful thinking. That is how the brand new idea, codenamed Placeherd appeared to us.
Placeherd.com - The herd of places
People should learn from their mistakes. Apparently: from at least two mistakes, because with Placeherd we have made the same errors, which built foundation to our first failure with Club.Me. I guess reading books once did not bring so huge change in our behaviours and for sure did not benefit in deep understanding of the idea behind Lean.
With Placeherd we assumed, that to feed website with content we should expand. Do not limit available places to clubs, but add other kinds: parks, statues, restaurants and so on… Here you can see of course clickable improved version of Placeherd, place where the content magically appears.
Meanwhile, one of our team members participated in time management training, where she learned that SWOT analysis can be used differently. We were profoundly inspired by the idea of conducting SWOT and evaluating relations between features. We could finally deliberate and validate our idea. First of analyses we have done were in Excel spreadsheet (we wanted to use some kind of tool but we could not find any that would support this method). The results for our beloved service were rather rough. Scale of the project, list of potential competitors (hello, have you heard about this small website called TripAdvisor?), lack of funds showed us that we were not prepared and we will not be second David who will defeat Goliath. We were confused and demotivated.
A road to CayenneApps
We firmly believed that the time has come to learn a lesson from past events. We started to validate every next idea with newly learned SWOT analysis (unfortunately Excel was not so helpful). Finally we stopped to waste our time on doing something that cannot be launched and verified in finite amount of time.
After spending some time on validating ideas with SWOT, we came up with an alternative thought. Why not create product based on SWOT itself and make the process easier for others. Let's create an application which would help us and other entrepreneurs to save their time. 
Feedback we have gathered was pretty cool. People were actually eager to use this kind of tool. Moreover we realized, that the possibilities of our tool reach beyond ideas validation. SWOT can be used to personal development, marketing or SEO strategy defining, seeking for a job, looking for a flat, analysing new business opportunities in existing companies, or even building strategy for final World Cup teams… 
This is how our journey began! What about yours?
If you would like to try, how SWOT analysis would change your road, you can take this opportunity here: CayenneApps. Feel free to share with us your thoughts.